FUND YOUR eNRMC MEDICATION
MANAGEMENT SYSTEM
eNRMC GRANT OPPORTUNITY FUNDING
Australia's favourite medication management provider and approved transitional eNRMC system
BESTMED is transforming medication management in Aged Care through eNRMC, automation, intelligence, and technology – leading to safer practices and improved consumer outcomes.
Over 800 aged care homes supporting 70,000+ consumers rely on BESTMED every day for their medication management.
Residential aged care homes can now use the funding provided through the eNRMC Adoption grant opportunity to help cover the costs of adopting BESTMED.
BESTMED creates a single resident medication record for the prescription, dispensing, packing and administration of medication. The record is paperless, real-time and transcription-free to ensure that the right resident gets the right medication in the right dose at the right time and by the right route.
As a cloud-based software, the medication record can be accessed at any time, anywhere and from any device (whether tablet, desktop or mobile). Importantly, the interface is intuitive and easy-to-use for all users, reducing time and risk.
Aged care homes and prescribers can access intelligent tools and reports to support clinical safety, compliance and governance on areas including polypharmacy, psychotropics, antimicrobials, PRN medications, National Quality Indicators and in relation to the Serious Incident Response Scheme. 
BESTMED allows caregivers to focus on the resident and their health outcomes by simplifying medication management and taking on intensive workflows and processes. Let us help you reduce clinical risk and improve transparency.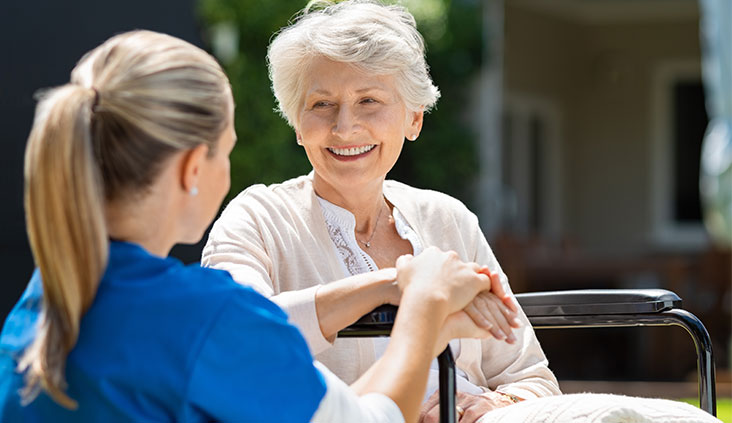 Easily administer medications in a safe and standardised manner, reducing mismedication and providing sophisticated support for incident control, governance and compliance.
Our range of software and hardware solutions simplify and automate repetitive but critical tasks to reduce human error and drive efficiencies. 
The freedom to instantaneously access and update resident charts and administration records at any time and from anywhere. 
BESTMED manages the entire aged care journey.
The aged care home, prescriber and pharmacy all work from a single source of data, allowing them to monitor and respond to updates instantly.
Intelligent and automated workflows reduce errors from manual processes and align with the aged care safety and quality standards, improving compliance and delivering efficiencies.
"BESTMED is saving time on our medication rounds, significantly reducing signature omission and medication errors and giving us more time for resident care." 
Director – Aged Care Provider
"BESTMED is effective and efficient. There's less chance of making mistakes. It's hassle-free and gives you real-time updates that really simplify the process." 
General Manager – Aged Care Provider